Optimizing Your Workflow: Building a Personal Productivity Stack
Productivity is key to success in any field. Boost efficiency by creating a productivity stack, a mix of tools, apps, and techniques to streamline work and maximize output. Finding the right stack for you can help you save time, stay organized, and ultimately reach your goals.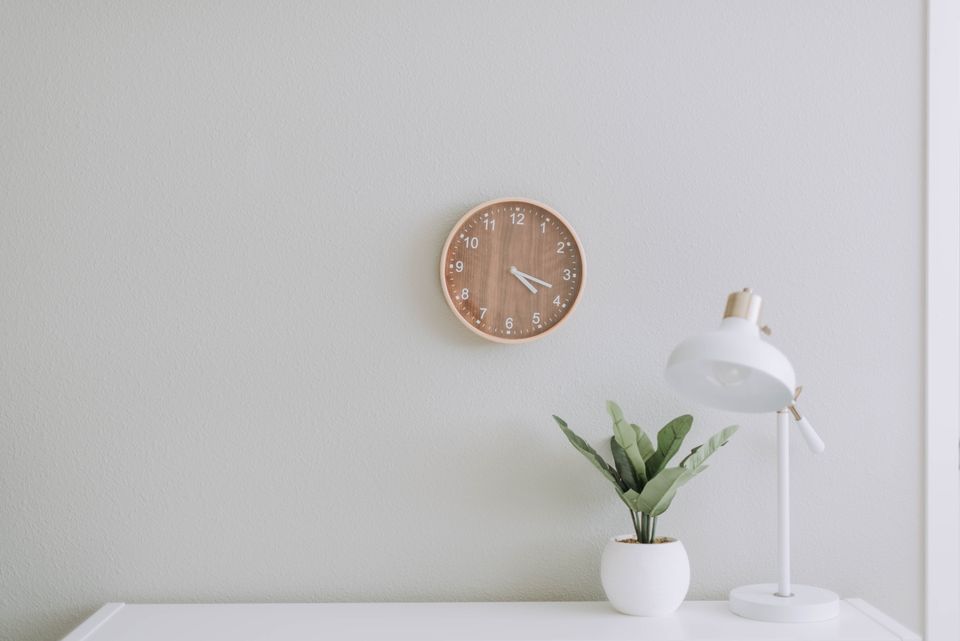 Questions explored in this article include:
What exactly is a "personal productivity stack"?
How can you determine the most effective stack for your needs through best practices and key considerations?
Which major categories of productivity applications should be taken into account when assembling your stack?
Which core applications are commonly found in most personal productivity stacks?
What does my own personal productivity stack look like?
---
What Is A Productivity Stack?
In the world of technology, the term "stack" is used to describe a thoughtfully chosen set of tools, programming languages, and frameworks that developers use to create an app or service. These components are designed to work seamlessly together for a specific purpose, ensuring consistency across the board. You probably already have your own "productivity stack" – a combination of digital and analog tools that help you manage your daily life. This might consist of a calendar app, email app, to-do list, work tools, and document management system, as well as tangible notebooks and sticky notes dotting your workspace.
If your experience is anything like mine, you've likely tried a multitude of apps and websites to track your tasks, goals, and habits. And if you find yourself reading this article, there's a chance that your current system feels a bit haphazard.
I've devoted a considerable amount of time and energy over the years to fine-tuning my productivity stack. In this article, I'll share insightful lessons from my quest to uncover the ultimate productivity stack, with the aim of helping you craft a system that perfectly aligns with your needs.
The Art of Building Your Personal Productivity Stack
Crafting a personal productivity stack may feel like a daunting task, given the wide variety of tools and techniques available today. However, by focusing on a few core principles, you can create a system that works for you and evolves alongside your changing needs. Let's explore these principles:
Adopt the Plan-Execute-Evaluate-Iterate Approach: Perfection is the enemy of progress. Instead of getting caught in the endless pursuit of optimization, choose the most sensible strategy at the moment. As Gall's Law suggests, successful complex systems often begin as functional, simple ones. Start with a basic system and refine it over time to create a truly productive structure.
Seek Simplicity: In a world filled with countless apps and tools, it's easy to become overwhelmed. However, using too many tools can lead to inefficiencies and distractions. Focus on a select few that address your primary needs and help streamline your workflow, allowing you to concentrate on what truly matters.
Favor User-friendliness: The best productivity apps should be easy to learn and use. Look for a clean, intuitive user interface and organized features, which minimize the learning curve and enable you to efficiently harness the tools from the get-go.
Adapt and Refine Your System: As your goals and circumstances change, so should your productivity stack. Regularly evaluate your tools and methods to ensure they align with your objectives. Stay open to making adjustments or experimenting with new techniques. The success of your productivity stack depends on its ability to flex and adapt to your unique needs.
Although building your own productivity stack may not be a straightforward process, sticking to these guiding principles can make it more approachable and ensure that you're headed in the right direction.
Categories of Productivity Applications
These categories reflect my own personal view. Applications can be categorized in many ways, and some applications may fit more than one category.
| Category | Description | Examples |
| --- | --- | --- |
| Note-Taking and Knowledge Management | Tools for capturing and organizing ideas, meeting notes, research, and other information in various formats, such as text, images, or audio. | Evernote, OneNote, Notion, Obsidian, Logseq, Roam |
| Task Management | Tools for organizing, tracking, and completing individual tasks or smaller sets of tasks. | Microsoft To Do, Todoist, Things 3, Apple Reminders |
| Project Management | Applications designed to handle complex projects involving multiple tasks, resources, timelines, and dependencies. | Microsoft Project, Asana, Trello, ClickUp |
| Email Management | Applications that help manage, sort, and streamline your email inbox. | Outlook Mail, Google Mail, Superhuman, Spark |
| File Storage and Sharing | Solutions for securely storing, organizing, and accessing files from various devices. | OneDrive, Google Drive, Dropbox, iCloud |
| Workflow Automation and Integration | Tools that help automate repetitive tasks, streamline processes, and integrate various productivity applications. | Zapier, IFTTT, Microsoft Power Automate |
| Communication and Collaboration | Applications that facilitate teamwork, messaging, and project collaboration | Teams, Zoom, Slack, Webex |
| Calendar and Scheduling | Applications which help you manage and organize your appointments, meetings, and events. | Outlook Calendar, Google Calendar, Apple Calendar, Fantastical |
| Password Management | Tools that help securely store and manage passwords, as well as protect sensitive data. | Bitwarden, 1Password, LastPass, Dashlane |
| Time Tracking | Tools that help you track time spent on tasks, projects, or clients, and generate reports for analysis | Toggl, Clockify |
| Read-It-Later/Bookmarking | Tools that allow users to save online content, such as articles, blog posts, and webpages, for offline reading at a later time | Readwise, Pocket, Instapaper, Readability |
| Mind Mapping and Brainstorming | Applications for visually organizing thoughts, ideas, and concepts, which can be helpful for project planning, problem-solving, or creative brainstorming. | Miro, Mural, Mindmeister, Coggle |
| Launchers | Tools which provide quick and easy access to various tasks and applications on your computer | Alfred, Raycast, PowerToys |
| Reference Management | Tools that help users collect, organize, cite, and share research sources or references | Zotero, Mendeley, EndNote |
| Goal Setting and Tracking | Applications that help users set, monitor, and achieve their personal and professional goals, incorporating features like habit tracking and progress visualization. | Streaks, Habitica, Habitify |
| Focus / Pomodoro Timers | Tools that help you minimize distractions, maintain focus, and time intervals of work | Forest, Flora, Pomofocus, SelfControl |
| Personal CRM/Contact Management | Applications designed to help individuals manage their personal and professional relationships | Dex, UpHabit, Circles, Nimble, Clay, Airtable, Pipedrive |
How many applications do you really need?
The number of applications required varies from person to person, and there is no universal solution. Additionally, some applications can fulfill multiple functions (e.g., an email application with integrated calendar features). That being said, there are certain core applications that form the foundation of most productivity systems.
Your Digital Memory Bank: A Note-Taking App
A digital note-taking app is an indispensable part of any personal productivity toolkit. Acting as a long-term memory bank, it stores essential information, adapts to evolving work demands, and provides an informal and flexible space for nurturing new and unexpected ideas. Think of your note-taking app as an "external brain" that organizes and tracks information, thoughts, and ideas in various formats.
Freeing Your Mind: Task and Project Management App
To focus on the task at hand, it's crucial not to rely solely on your memory. A task and project management app can help alleviate the burden, allowing you to work more efficiently. Depending on your project complexity, a single app may be enough to manage both tasks and projects.
Simplifying Access and Collaboration: Cloud Storage
A centralized file storage system, accessible from anywhere, is crucial for productivity. Cloud-based repositories (e.g., OneDrive, Google Drive) offer numerous advantages, including access to files from any device, easy file sharing and collaboration with others, and file backup in case of device loss.
Securing Your Digital Life: Password Management App
As we accumulate online accounts, a reliable password manager becomes vital for managing our digital lives. By remembering just one password (for your password manager), you can generate more secure passwords for your accounts and enhance overall security. Many password managers also offer autofill capabilities for added convenience.
Staying Connected: Email and Calendar App
Email is an indispensable part of modern life, and many people combine their email and calendar apps for seamless scheduling. While some individuals may prefer to merge their calendar and task management apps, I find it beneficial to keep them separate. My calendar serves as my "hard landscape" for the day, while my task manager is a running list of items to complete during breaks between events.
My Current Setup
Please note that my personal setup continuously evolves as my needs change. The system I use today differs significantly from what I used as a student. I will periodically update this section to reflect any major changes to my setup. Last update: 2023-04-19.
Note-Taking: Obsidian
Obsidian is a powerful and flexible personal knowledge system that harnesses the simplicity of plain text files in a local folder. It excels by focusing on three key aspects:
Embracing plain text as the default format, with Markdown support for added functionality
Prioritizing links, including bidirectional or backlinks, as integral components
Championing an extensible design that offers an array of plugins, themes, and customization options
However, it's worth noting that Obsidian can be a bit overwhelming for those who aren't as tech-savvy. If you're considering adopting Obsidian for your note-taking needs, this beginner's guide serves as a fantastic introduction.
Why Obsidian?
I have explored numerous digital note-taking applications, such as OneNote, Evernote, Notion, Roam, and Obsidian, ultimately deciding that Obsidian best aligns with my current needs. Here are the reasons why Obsidian has won me over in comparison to other note-taking applications I've experimented with:
Timelessness: Obsidian's use of Markdown files ensures a future-proof solution. Should the need arise to switch to a different Markdown editor, I can do so without losing any of my valuable content.
Adaptability: The software's impressive versatility, especially its extensive plugin library, allows for customization to suit your unique needs. This adaptability ensures that Obsidian can evolve alongside you over time.
Speed: Obsidian's lightning-fast performance leaves other popular note-taking tools, like Notion, feeling sluggish by comparison.
Community-Driven: The application is free and relies on community funding for its development, with no venture capital backing. This reassures me that the developers' motivations align closely with those of the community.
Task and Project Management: Things 3
Developed by Cultured Code, Things 3 is a highly acclaimed task management application. Its seamless integration of intuitive design, robust features, and an outstanding user experience has solidified its position as a favorite among productivity enthusiasts.
Why Things 3?
One user succinctly captured the essence of Things 3, remarking, "It is simple and easy to use, with a beautiful design. It's powerful enough for even the most detailed and organized power user, yet remains accessible for the rest of us."
Here are the main reasons why I chose Things 3 as my go-to task management app:
Simplicity Meets Intuition: Things 3 shines with its sleek, minimalistic design that prioritizes user-friendliness. The app's carefully crafted layout and smooth navigation make it a joy to use. I've experimented with Todoist, TickTick, Reminders, Omnifocus, Sorted 3, Marvin, and countless other apps, but none rival the user experience that Things 3 provides.
Focused on Getting Things Done: Things 3 is built upon the principles of David Allen's famed "Getting Things Done" methodology, which aligns perfectly with my preferred approach for managing projects and tasks.
An Opinionated Approach: Things 3 has a clear vision of how it should be used and delivers on that promise nearly flawlessly. The absence of feature bloat and a less stressful approach to due (and overdue) dates mean it reduces the stress associated with task management, unlike other options.
A Single Payment: Bucking the trend of subscription-based pricing, Things 3 opts for a one-time fee. While the upfront cost might appear steep, especially if you're purchasing the iOS, iPad, and Mac versions, it ultimately proves more cost-effective than popular subscription-based alternatives like Todoist over time.
The primary shortcoming of Things 3 is its confinement to the Apple ecosystem. For me, this limitation isn't a significant issue, as I always carry my iPhone, even though my work environment primarily relies on Microsoft. However, for those without access to Apple devices or who favor cross-platform support, Todoist offers a comparable (albeit less enjoyable) experience to Things 3.
Email and Calendar: Outlook
Outlook, a creation of Microsoft, stands as a popular choice for email and personal information management software. Its strength lies in its ability to consolidate emails, contacts, calendars, tasks, and notes into a singular, centralized hub. For me, Outlook shines brightest in its email, contact, and calendar functionalities, as I've discovered other applications more fitting for managing tasks and notes.
Why Outlook?
My affinity for Outlook isn't grounded in staunch beliefs. The driving force behind adopting Outlook for both personal and professional spheres is its prevalence in the business world. In the pursuit of consistency, I favor housing both my work and personal email accounts within the same provider. Were I to engage with Google's ecosystem on a professional level, I would likely embrace it for personal use as well. To date, Outlook has catered to my needs, leaving me with no compelling incentive to explore other applications.
Password Management: Bitwarden
Bitwarden is a freemium open-source password management service that stores sensitive information such as website credentials in an encrypted vault.
Why Bitwarden?
There are several factors that led me to choose Bitwarden as my preferred password manager over other popular alternatives such as 1Password and Dashlane:
Open-Source Nature: Bitwarden stands out as an open-source password manager, allowing its source code to be continually scrutinized by a community of developers, researchers, users, and the public at large. This increased transparency enables easier identification of bugs, ultimately enhancing the application's security.
Comprehensive Functionality: Bitwarden offers a user-friendly experience and boasts essential features such as multi-factor authentication, credential sharing, cross-platform synchronization, and unlimited password storage.
Affordability: Bitwarden provides its core features free of charge for individual users, setting it apart from other free password managers that lacked the comprehensive functionality I sought. This aspect was particularly important to me as I have been striving to reduce the number of subscribed services in order to avoid the proverbial "death by a thousand cuts."
Closing Thoughts
It's crucial to recognize that the perfect productivity stack varies from person to person, shaped by factors such as individual context, goals, profession, lifestyle, and personal preferences. While my personal productivity stack might offer inspiration, what works for me may not work for everyone. Experimenting with various tools, techniques, and approaches is the key to uncovering the optimal productivity stack tailored to your unique needs and goals. Concentrate on what matters most to you in the present, instead of striving for premature optimization.
Gall's Law posits that efficient complex systems evolve from simpler, functional predecessors. To develop a successful complex system, begin with a simpler version and incrementally refine it over time. As your goals and circumstances shift, it's vital to adjust and fine-tune your productivity stack accordingly. Consistently reevaluate your tools and techniques to ensure they remain aligned with your objectives. Welcome change and stay open to exploring new strategies. The secret to a thriving productivity stack lies in its flexibility and adaptability to your specific needs, allowing it to evolve alongside you as you progress and grow.